Small & portable Pressure Plate with 2704 capacitive sensors.
Ideal for clinical use, hospitals and universities.
New Designs.
New Colours.
New Software.
Our benchmark plate with 4096 capacitive sensors.
New Designs.
New Colours.
New Software.
Amcube Capacitive Plantar Pressure Plates
Amcube professional plantar pressure plates are constructed using robust and accurate capacitive sensors. These sensors are calibrated under laboratory conditions to 9 Bar and expensive re-calibration is unneccessary.
The software provides detailed and professional results almost instantly meaning that you can enhance your diagnosis with a clearer understanding of foot function, its timing, behaviour, asymmetry and pressure. Statically, Footwork plantar pressure plates can evaluate posture, balance and sway.
All our equipment has the CE standard "Medical measuring device"
ISO 13485 – 2020 STANDARD
All our equipment complies with the ISO standard
"Medical devices"
All our equipment is certified by the BSI organization
3 YEAR WARRANTY
All our equipment is guaranteed for 3 years "parts and labor"
ZERO RECALIBRATION
Thanks to our capacitive sensors, our electronic pressure plates require no re-calibration.
SUPPORT
Online, email  and telephone support from the UK based team.
Universities
NHS
Physiotherapists
Ministry of Defence
Podiatrists
Sport Coaches
Gyms
English Football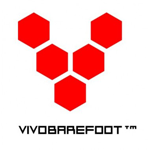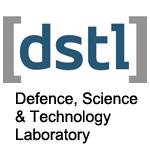 FootWork has improved the profile of my practice. My patients feel they get added value for money and they love being able to see the information themselves."
"Having used a total of five different pressure systems throughout the years, Footwork Pro has been the most useful, stable and clinically beneficial system I have used. Not only does it offer a dynamic assessment for patients, but also an invaluable stabilometry system unlike any other product in its range. This static component has played a major role in my patient assessments not only of foot posture but as an indicator of lower limb asymmetry and poor propriocpetion."
"The FootWork Pro gives all the discreet force data required for clinical practice, with many useful functions for a more in depth analysis and yet is uniquely intuitive to use. Fast processing with excellent graphics and animations, it's inexpensive, robust and backed up by good customer service."
AMCUBE UK
Part of Mar Systems Ltd   |   Unit E6, Ascot Business Park, Lyndhurst Rd, Ascot, Berkshire, SL5 9FE  
  Tel 01344 623 883   |   info@amcube.co.uk